Our internal Club 500 league provides a light hearted fun racing competition amongst club members. This is "one-design" event.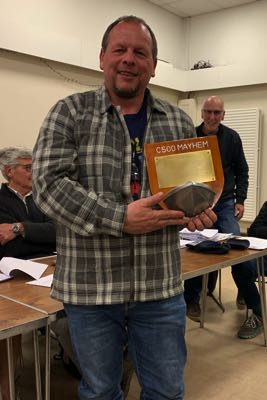 Congratulations to Andy Butler for winning the 2023 Club 500 Trophy.
Getting the most from your Club 500
Club 500 racing has now been running for a few years at Thorpe Lea and has proved very popular with marine members and fliers alike. We regularly have eight or nine boats racing.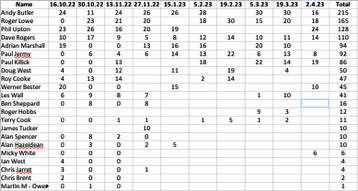 This popularity is because of the low cost and close racing resulting from the identical specification of the boats. They must be built from the Model Slipway kit which is complete with motor, coupling, shaft, prop and rudder assembly.
All one has to add is 2 channel radio, rudder servo, electronic speed controller (Mtroniks Viperhttp://club500slipway.com/accessories.php Marine 25) and Turnigy Nano-tech 2200mah 2s 25-50c Lipo.
Although Club 500 racing continues throughout the winter this is the traditional building season. Some members are refurbishing existing models, some will be building a spare and hopefully some will be building for the first time so as to join in the fun.