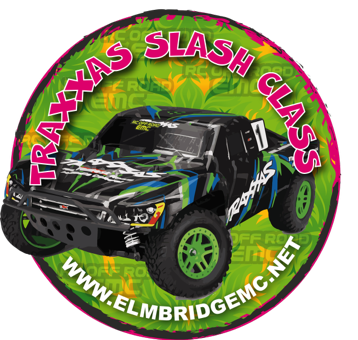 Traxxas Slash Club Car
We now have a club car for you to try out, if you are just starting out or a seasoned racer your'll welcome to use our stock brushed 2WD car on the track.
These Traxxas cars are such good fun to drive and once you have driven a few laps you will be hooked and itching to buy one and join our stock class racing.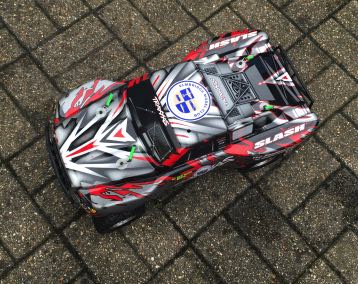 SLASH SPEC CLASS RULES
Rules for the ready to race - Traxxas Slash 2WD with brushed motor.
This Class is basically for the Ready-To-Race Version of the Vehicle as shipped by Traxxas.
The idea is to limit the amount of hop-ups or modifications to the factory supplied vehicle to control costs.
Body: All trucks must use the factory Traxxas body, or PRO LINE Slash specific models.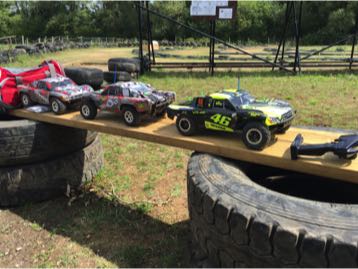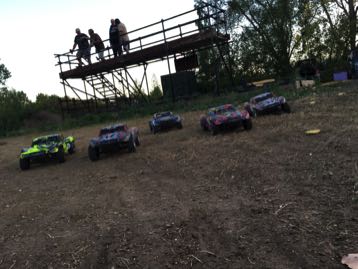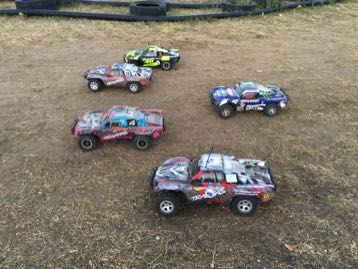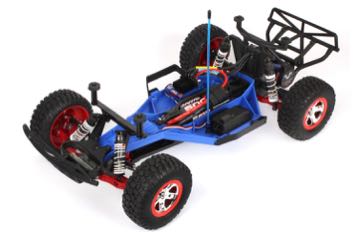 Chassis: Modifications may be made to the chassis system but only the low CG kit part number TRX5832A.
Suspension: Both the front & the rear suspension systems must remain in stock form. Shock Cap may be replaced with Aluminum Ultra Shock Caps TRX3767A, and RPM gear cover part RPM80524.
Original Traxxas parts only. No aftermarket/Hopup replacement components may be installed. RPM rear hub carriers are allowed.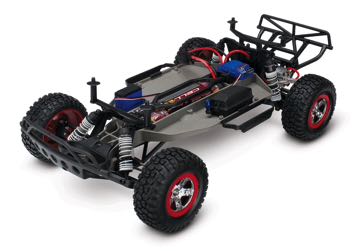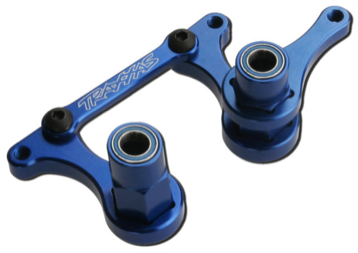 Steering: Aluminium Steering Bell-cranks TRX3743A can be used or 5x8mm bearings can be used.
Bearings: Any manufacturer Bearing may be used.
Electronics: Original RTR Kit electronics Speed Control (XL-5) except Steering Servo which you can change. You may install any Receiver you so choose.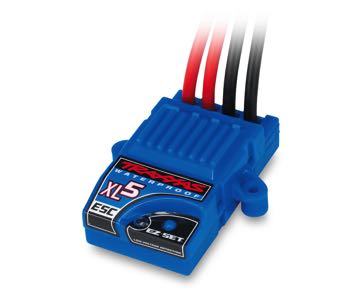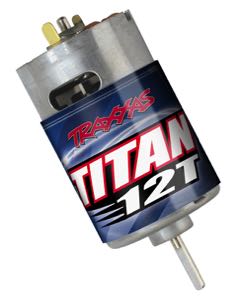 Motor: This class is restricted to a stock Traxxas Titan 12T R/C motor.
Battery: This class is limited to any 8.4 Nimh or Lipo 7.4 2s. Tip you can change Traxxas connector to a XT60 which is more robust.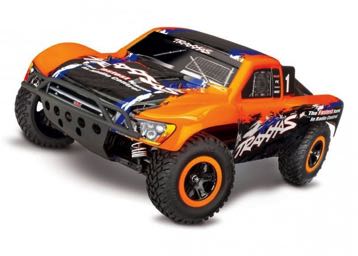 Wheels: Original Traxxas Slash 2.2" wheel Tires:Original Traxxas 2.2" Slash Tire
Drive line: Only the original Traxxas Drive Train may be used. No aftermarket or Hopup replacement drive components may be installed. Traxxas Steel Planetary Gear Differential Only. Any of the 2 Traxxas spur gears (19 – 90 or 23 - 86) are permitted.